NINTENDO
'The Hand Of Merlin' Looks Like Heaven For Fans Of Intricate Strategy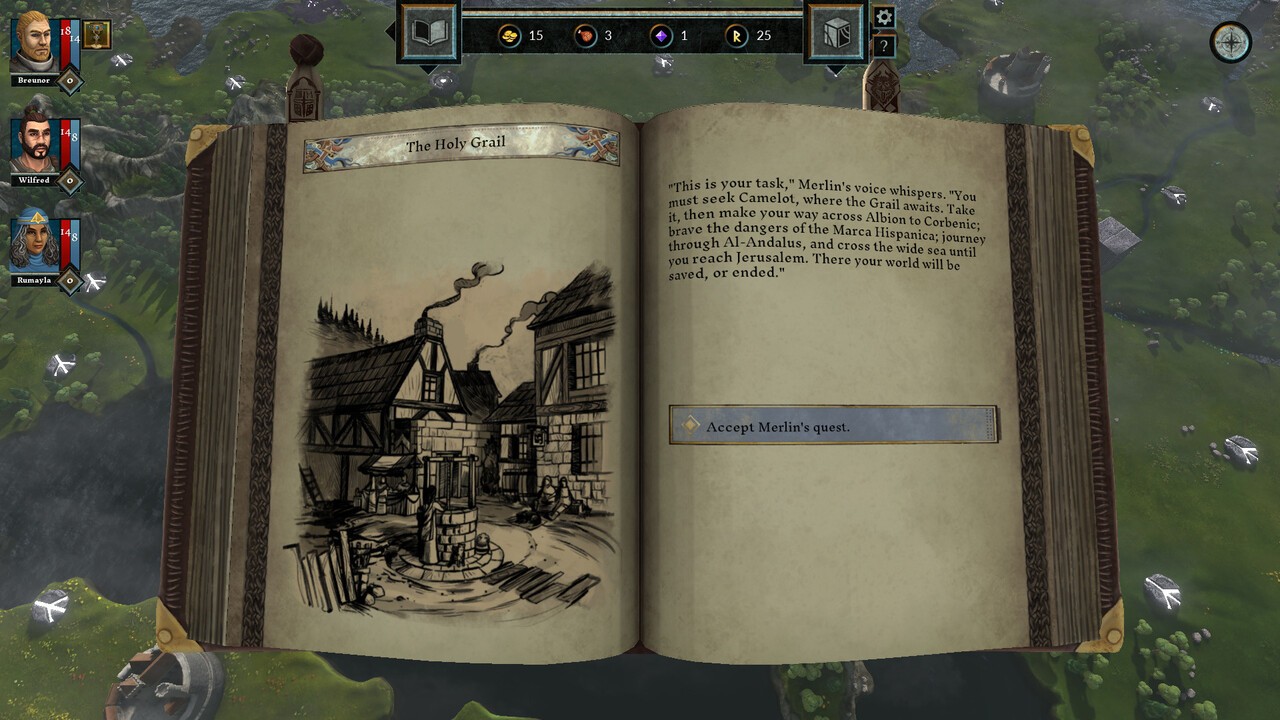 Early Access games can be scary — ever heard of "too many cooks", except all the cooks are gamers? — but they can also result in some lovingly-polished games that don't make it to Switch until they're really, really good.
It sounds like The Hand of Merlin is one of those games, having been in Early Access on Steam long enough to have had a whopping eight major updates, all of which will be coming to the 1.0 version on Switch.
The Hand of Merlin is a turn-based roguelite RPG which combines dark sci-fi horror with Arthurian legend, as your chosen band of three heroes venture from Albion to Jerusalem on a quest to save the world. Also, there are some really in-depth strategy mechanics, from the sound of the game's blurb:
Utilizing squad-based and turn-based combat, players can employ tactical cunning to use cover, set up ambushes and coordinate attacks to conquer both human and unworldly abhorrent foes looking to do them harm. With a large focus on exploration and encounter, players will traverse an intricately crafted multiverse as they jump from one parallel dimension to the next.
Each world saved is saved forever, but each world lost is lost for all eternity, consumed into darkness. Adventurers will need to weigh the consequences of their actions in the decisions they make since their human form has its limits.
The game gives us strong Divinity: Original Sin II and XCOM vibes, with that familiar grid-based chess combat that you can also find in Fire Emblem games. But there's also the story element, which seems more like the Sorcery! games, or other Choose Your Own Adventure-style narratives, which is certainly an intriguing mix.
The Hand of Merlin comes to the Nintendo Switch eShop on June 14th, and will cost £26.99 / $29.99.
Sound like your strategy jam? Tell us in the comments!